Decorative Finishes. Sustainable Solutions.
Perforation provides a significant contribution to building aesthetics in addition to providing practical solutions to architectural challenges such as temperature control, noise abatement and light diffusion.
From gleaming facades to elegant spiral stairways and high-end ceiling treatments, perforated materials add drama and texture to your architectural designs. Highly versatile, our perforated materials can be incorporated into the design of almost any project and can be used throughout the interior and exterior of buildings to enhance form and create function.
McKey Perforating is a major source for decorative architectural finishes as well as functional and structural building solutions. From perforated sheets or plates for roof decking, to perforated ceiling panels, lighting fixtures and walkway railings, McKey provides a multitude of patterns in a variety of hole shapes and layouts, utilizing a broad range of tooling and punching capabilities.
Made to exacting standards, McKey's perforated products have served the practical and aesthetic requirements of designers in a variety of architectural applications, including airports, hospitals, theaters, universities, parking structures and retail establishments.
Perforated metal is naturally sustainable and recyclable, and its use in building design results in more energy-efficient buildings that achieve solar shading and passive cooling. Use of perforated materials contributes to environmentally friendly building construction and can be used in LEEDS certified  building applications.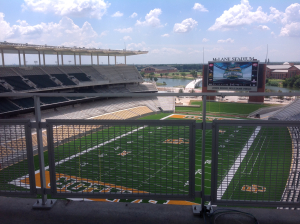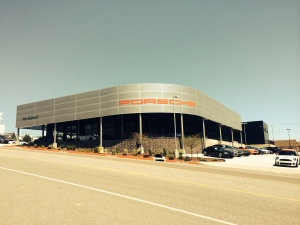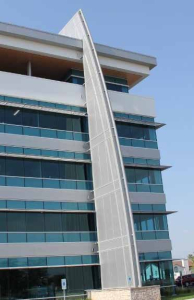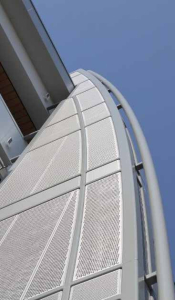 Perforated ACM Panels Provided by McKey Perforating